Outline: 
I. An Overview of Granite Kitchen Countertops
II. Benefits of Granite Kitchen Countertops
III. Reasons to Choose Granite Countertops in New York
IV. Comprehensive Countertop Services From Distinctive Surfaces
V. Conclusion 
Installing the right materials such as granite kitchen countertops is essential for a successful kitchen makeover in New York, whether it's in an old property or a newly constructed one. Kitchen countertops that stand out are highly desirable and functional, while further enhancing the overall aesthetics of the space. They are a timeless option that satisfies all these requirements, making them the go-to choice in New York. Keep reading to learn how granite countertops can be your Durable Solution for all your kitchen needs.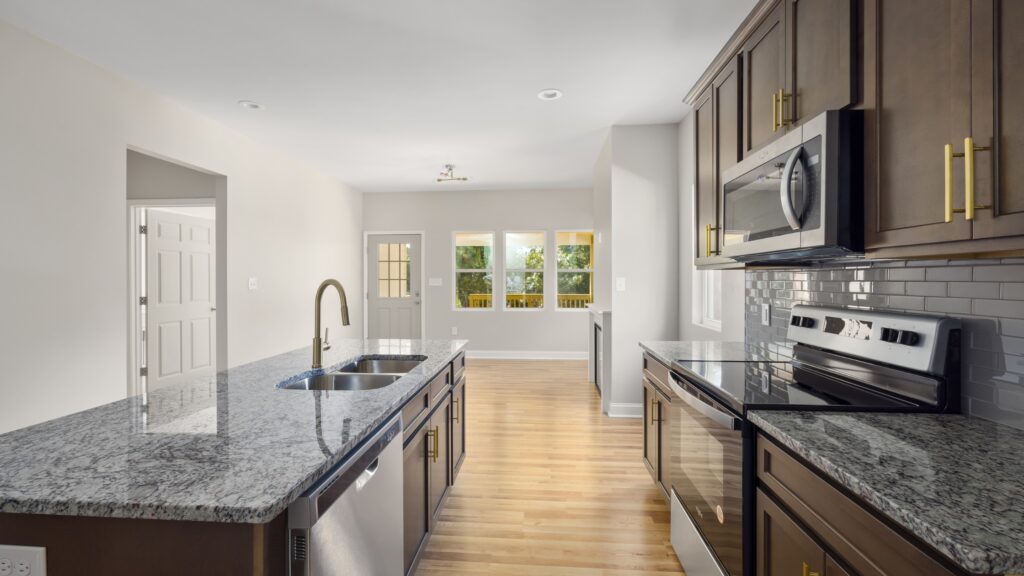 An Overview of Granite Kitchen Countertops
Granite is an igneous rock composed mainly of quartz and feldspar. It is often used in homes in the form of countertops, tiles, and mosaics. Due to its abundance, natural beauty, and durability, it has become a popular choice for kitchen countertops installation. From subtle light-colored granite to gray and ocean blue patterns, there is a wide variety of this material available. 
The Benefits of Granite Kitchen Countertops 
Granite kitchen countertops fabrications come with a variety of benefits that make them ideal for use in modern homes across New York. One of the most impressive qualities of granite is its durability. Its hard and dense surface can withstand most scratches and cuts. Granite is also highly heat-resistant, making it a great choice for spaces that are engaged in cooking activity. In terms of longevity, granite lasts for a lifetime. 
It is also easy to maintain and clean, requiring only mild soap or warm water to disinfect the surface. Professional sealing should be done occasionally to prevent staining on the surface. Other advantages include its ability to increase the resale value of a home and its aesthetic appeal. The natural beauty of granite countertops complements any kitchen's overall decor, creating a warm and inviting atmosphere. 
Reasons to Choose Granite Countertops in New York 
Granite kitchen countertops have become popular in New York due to their versatile nature. The wide selection of colors and styles make it easy to find something that blends perfectly with particular kitchen designs. From whimsical to modern, granite countertops can suit any aesthetic. 
Granite countertops can also hold up well under constant use without visible wear and tear. Granite is highly resistant to corrosion and is more durable than other countertops, making it an ideal option for households with young children. This material holds its color and does not lose its luster over time, so it can retain its high-end look while staying functional in the kitchen. 
Comprehensive Countertop Services From Distinctive Surfaces 
Homeowners in New York looking to install granite countertops should consider seeking the services of Distinctive Surfaces. Distinctive Surfaces is a leading provider of quartz, marble, and granite in all of New York. Their team of experienced designers helps customers choose the best countertop for their space. They can source any material according to the customer's budget and style preferences. 
In addition, Distinctive Surfaces offers comprehensive installation services for kitchen countertops. Their 10-year warranty guarantees a quality, stress-free installation experience. Further, their team of designers specialize in custom countertop solutions and can fabricate any material to fit individual kitchens perfectly. 
Conclusion 
Granite kitchen countertops in New York remain a sought-after item among homeowners in New York, due to their unique natural beauty, durability, resilience, and cost-effectiveness. To enjoy the long-lasting benefits of granite countertops, it is important to find a trusted source like Distinctive Surfaces. With their comprehensive services and experienced design team, they are your go-to solution for all your kitchen makeover needs. Make sure to visit distinctivesurfacesny.com to get your kitchen countertops today.