Granite is a highly sought-after countertop material. Particularly famous in high-traffic rooms, for example, the kitchen and bathroom, granite countertops are a wise pick since they endure for years long in both their appearances and sturdiness.
However, installing granite countertops can be expensive. In Albany, the cost of granite countertops can fluctuate from as low as $39 per square foot to as high as $200 (including installation).
Here are a few factors that dictate Granite countertop valuing in Albany:
Factors That Determine the Cost of Granite Countertops
If you understand the advantages of granite kitchen countertops and need to integrate them into your home, there are a few nuts and bolts you should be familiar with.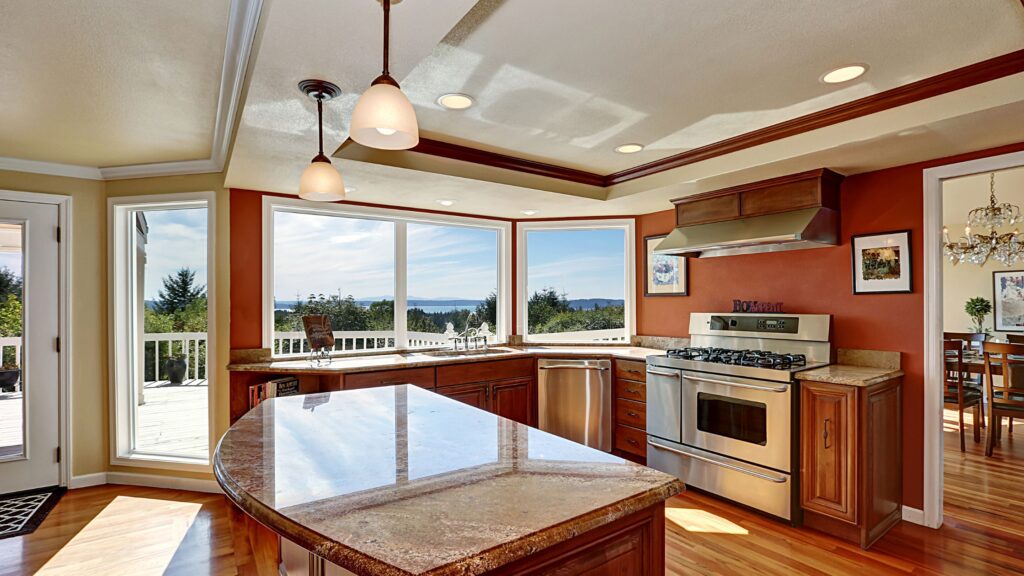 Uniqueness                                                                                       
Granite covers almost 80% of the world's surface, so there is a colossal distinction in colors as well as patterns depending on the origin of the stone. A few colors and patterns are more common, so your granite's final cost will rely on the uncommonness of the stone. Albany granite fabricators, such as The Distinctive Surfaces, group these elements into grades or levels.
For instance, level 1 granite is the most affordable on the grounds that it comes in common colors and basic patterns. Level 2 has more intricate patterns, at least two color mixes, and more uncommon colors. Level 3 granite comes in uncommon or extraordinary colors (like blue or green) and complex patterns.
It is important to take note of that these arrangements don't show the quality or strength of the granite; just its relative accessibility. For instance, level 1 granite might be similarly as or much stronger than a level 3 slab.
Source
Granite comes from many quarries all over the planet. Therefore, its origin will determine the cost of granite countertops since it costs more to source granite from further away. Transporting granite from Brazil or Spain to the USA will add to its cost.
Dimensions
The dimensions of granite slabs contrast broadly, but the most used length is around 105 inches, while the typical width is almost 54. In any case, since you pay for kitchen countertops per square foot, the real slab size won't meaningfully affect the last cost.
What about the thickness? Mostly, the producers cut granite slabs from blocks in 2 and 3 cm thicknesses. Hence, the thicker the slab, the more costly and strong it is. You can get outlandish granite at a similar cost as normal granite by essentially picking a more slender slab.
Labour
This can be a major determinant of the last cost of granite countertops in Albany. Labour includes the expense of creating fabricating or cutting and installing your granite slabs. Numerous granite retailers will sell you simply the slabs, so you have the choice to cut and install it yourself, or hire somebody to do it for you.
In most cases, the cost of installing granite countertops is almost equivalent to the cost of the granite slab. For instance, if the slab costs $30 per square foot, hiring an expert to install it will cost you about $30 per square foot. A well-established countertops fabricator and installer in Albany might offer packages that include the stone and installation at a reasonable cost.
Granite countertops valuing in Albany aren't static, however the more flexible you are about uniqueness, thickness, grade, cut, origin, and labor, the more you can save. For sure, picking a granite countertop that is affordable can be a test. Choosing an affordable arrangement is a lot simpler if you hire a full service contractor such as Distinctive Services. Our experience allows us to prompt you on the most ideal choices for your home and spending plan.